Tenant Directory
Where can you find some of the region's most highly respected attorneys, physicians, scientists, counselors, financial consultants and more? At One Cumberland Place.
Here is a list of current tenants: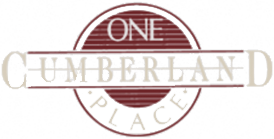 One Cumberland Place
Suite 100

Robinson Insurance and Financial

Suite 102

Suite 104

Suite 106

Suite 108

Suite 116

Bangor Children's Dentistry

Suite 118

Suite 202

Suite 204

Suite 210

Suite 214

Northern Light Health Acadia
– HeIS
– Performance Improvement

Suite 300

Northern Light Health Foundation

Suite 302

Suite 304

Richard S. Cattelle
One Cumberland Place Management

Suite 306

Coastal Enterprises, Inc. (CEI)
Maine Small Business Development Center

Suite 308

Suite 312

Suite 314

Suite 316

Northern Light Community Health & Grants






257 Harlow Street
Suite 102

Northern Light Health Enterprise Infrastructure Services

Suite 206

Eagle Lumber Terminal, Inc.