About Management
Responsive On-Site Management
At some leased offices, even the smallest problem can turn into hours or even days of playing phone tag with off-site management. Not at One Cumberland Place.
Our full time on-site management team, led by owner Richard Cattelle, means occupants enjoy an immediate, personal response to any question or concern, from delivery logistics to IT installation.
In an age where downtime of any kind can bring a huge opportunity cost, on-site property management is critical. At One Cumberland Place, tenants enjoy the benefits of having knowledgeable, can-do management available full time, at the ready.
About Richard S. Cattelle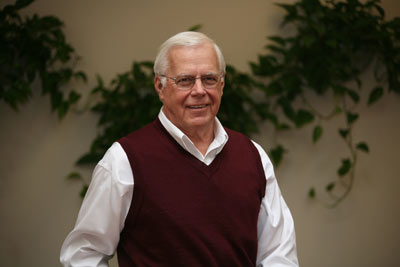 Richard Cattelle is a familiar face in Bangor's business scene both as the principal owner/manager of One Cumberland Place and as an active community leader.
A native of the New Jersey, Richard first came to Maine to attend the University of Maine, Orono, where he earned a BS degree in mechanical engineering. His early career history includes serving as a flight controller in Mission Control at Houston, Texas for NASA's Saturn Apollo Program. He was later able to parlay his knowledge of space exploration into helping launch Bangor's Challenger Learning Center in 2004.
Since moving to Maine in the mid-1970s, Richard has been involved in a variety of commercial and investment real estate ventures and other business activities. He served a lengthy term on the City of Bangor's Zoning Board of Appeals and has worked closely with various city departments on a number of projects. Richard Cattelle is also an active volunteer for a number of other civic and charitable organizations. His service includes: past president and director of the Bangor Area Breakfast Rotary Club; past president and board member of the Bangor YMCA; founding board member of the Bangor Region Leadership Institute; former board member of Norumbega Medical. He is currently on the boards of directors of the Action Committee of 50 and the Challenger Learning Center of Maine. Richard, who sometimes sings in a barbershop-style group called The Landlords, is a 2007 recipient of the G. Clifton Eames Leadership Award for exceptional community leadership.
He is the father of three grown children. He and his wife, Marit, live in Bangor.